SLHS The weekly Newsletter week of March 13th- 17th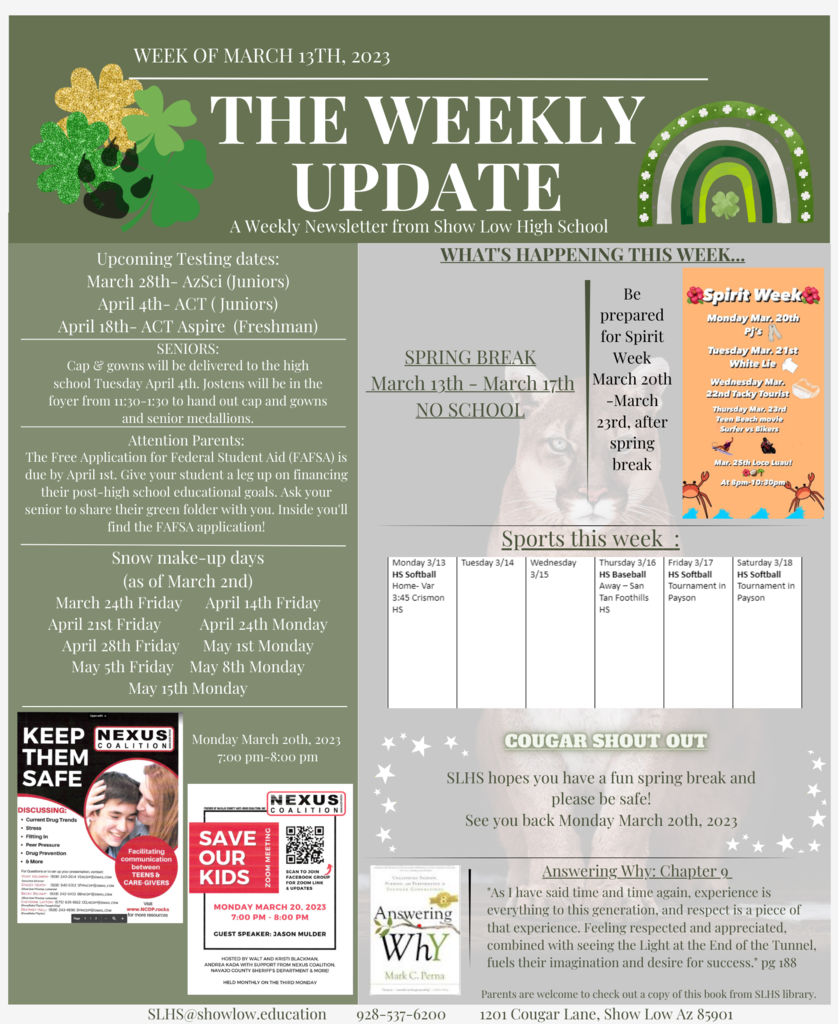 SLHS Newsletter The Weekly Update for week of 3/6/2023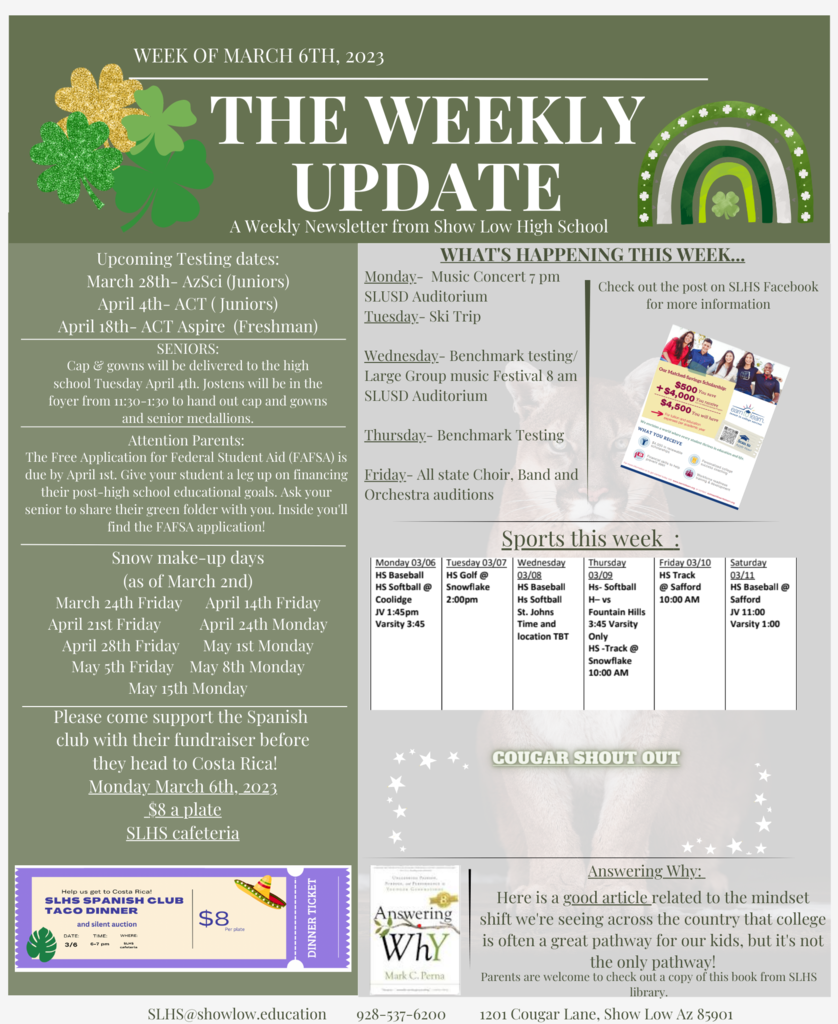 22-23 Senior T-Shirts order form, due by March 9th, 2023.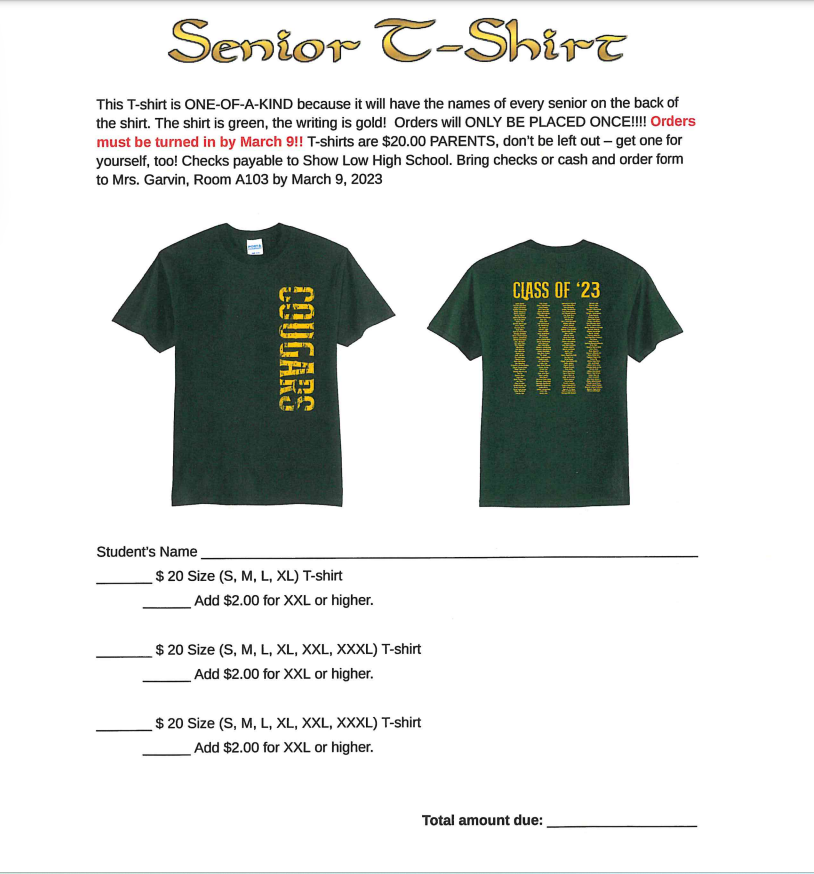 SLHS The weekly Newsletter for week of 2/13/23
Staff members from SLHS volunteered their time to fill over 200 bags with snacks for the Backpack Snacks program. This program provides weekend snacks for the White Mountain communities for students in need. Pictured are : Ms. Ramsey, Ms. Gustafson, Mrs. Kerr, Mrs. Hustler, Mrs. O'Connell, and their families.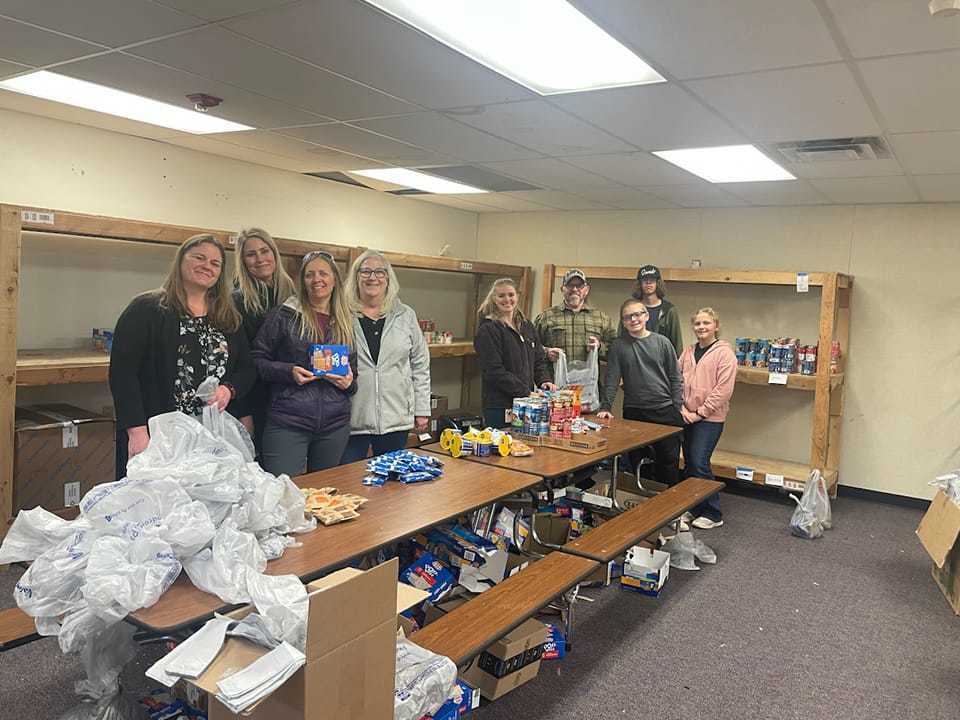 SLHS The Weekly Newsletter for week of 2/6/2023
SLHS The Weekly Newsletter for week of 1/30/2023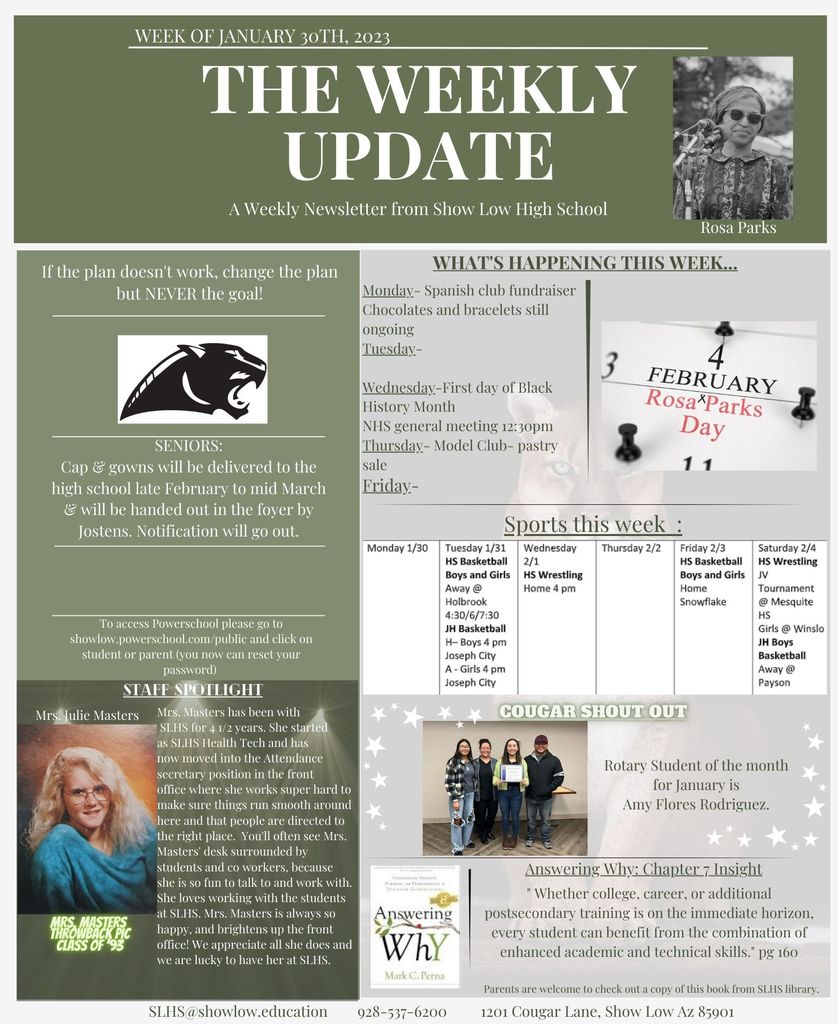 SLHS The Weekly Newsletter for week of 1/23/23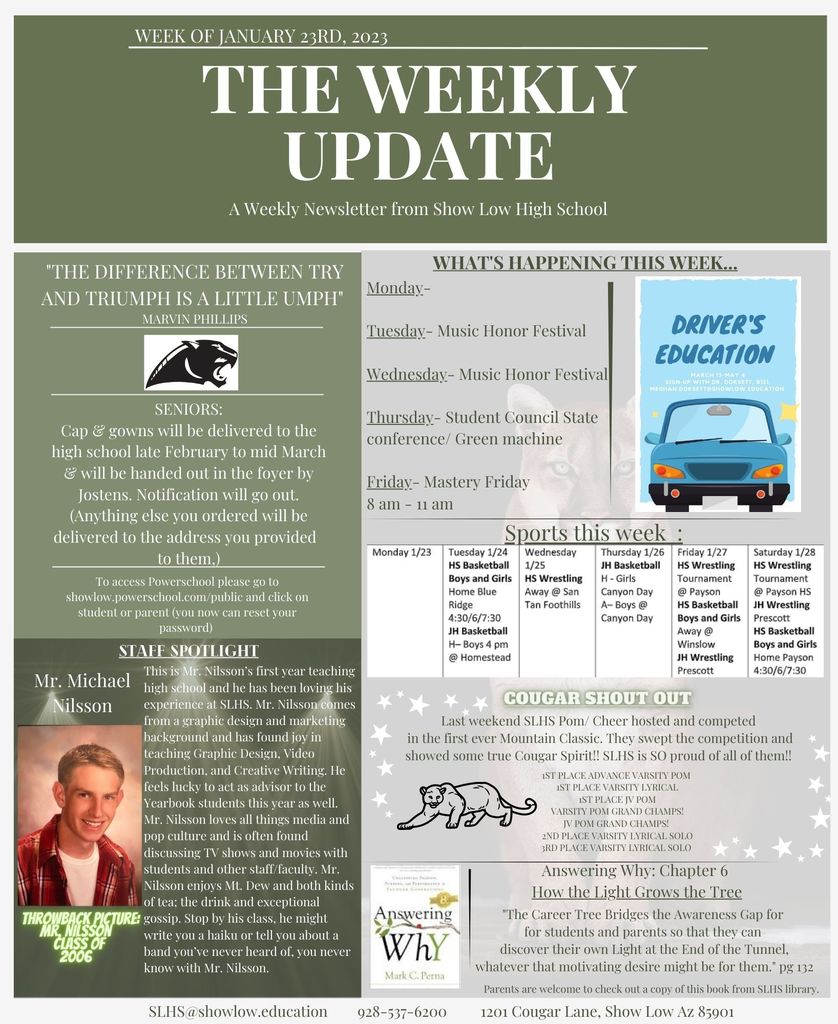 Catch up with the latest student stories, events, and news updates. It's everything Show Low, in your pocket. If you haven't already, download the app! Download for Android
https://bit.ly/3H88bVa
Download for iPhone
https://apple.co/3xTWBcf